Commercial Painting Gold Coast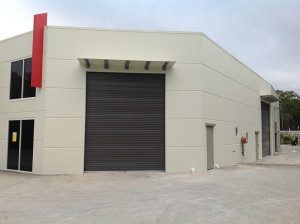 The moment a client or customer sees your office or place of business, its appearance is the first thing that makes an impression. You may have prepared that awesome proposal for days for a huge business client or made sure that lobby is squeaky clean; however, the walls, ceilings and other parts of the exterior and interior of your building speak much about the business that you offer. Don't wait for a turned off client to walk away; impress every individual who lays eyes on your building with our commercial painting Gold Coast services.
Our commercial painting Gold Coast services begin with careful planning that is done in collaboration with you. We make sure that the overall look of your establishment matches you, your brand and the impression you want to make to your customers and clients. We also take into consideration the right schedule for painting so that it won't interrupt your regular operations. We will be giving you expert advice and support to make sure that the paint will look good and would last through the years. Our services are compliant with safety regulations and standards and we also keep our working area clean for your safety and ours.
You won't have to wait long until your commercial space looks sparkly clean and fresh with our commercial painting Gold Coast services. We give importance to your money through our affordable services as much as we also give importance to your time by doing an efficient job. We always make it a point to meet tight deadlines which comes beneficial especially if you're trying to make your office ready in time for a visiting investor or big client or an event. If you are in need of commercial painting Gold Coast services, we are the company to call.
Let's talk about how we can make your office a more beautiful place today, contact ANI Painting!