A.N.I Painting Contractors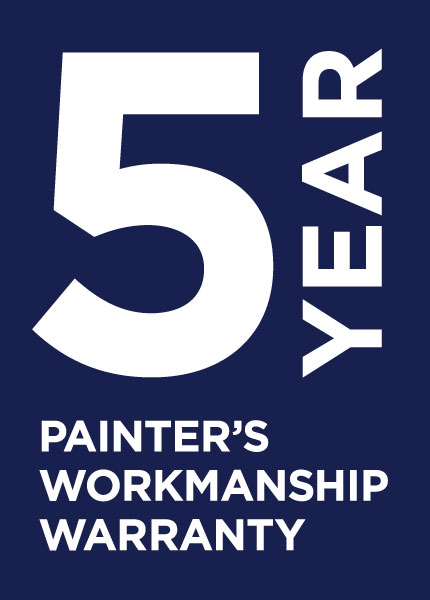 Through time and changing weather conditions, homes and buildings are prone to getting dirty, dull and old. Minor and sometimes even major damages can also occur as a structure ages. Regular cleaning just isn't enough. You need to call on professional painters if you want to keep your home or your office looking as beautiful as it's always been. If you are searching for expert painters in the area of the Gold Coast, there's one company that you must call—ANI Painting.
For over two decades now, we have been providing our services to countless private individuals and businesses all over Australia. Our company boasts of a long list of satisfied clients who only have great things to say about our finished projects. While there may be a few too many painters offering their services in the Gold Coast, finding an expert one could be quite difficult. If you want results that will surely provide you with the satisfaction you need, our team of experts at ANI Painting will be most happy to help you out.
We have a team of highly qualified and insured painters that can give you the assurance of excellent services. We pay close attention to details and never leave an area untouched. Whether you need interior or exterior painting services, we will be able to provide you with expert service that's beyond compare. Our trademark is fine painting finishes and our clients have always appreciated how we can get the job done in an efficient and timely manner. Most importantly, we offer warranted services, concise quotes and affordable rates which give you value for your money.
Dulux Accredited Roof Restorer R0685
QBCC Licence 1312999
NSW Licence 284211C
You can browse through our services page or discuss with us what we can do for you; we'll provide you with a free quote too!
Our Services
We can clean, paint and protect your new or existing property whatever size and type, from single and multi-storey houses to high-rise and low-rise apartments. We service all interiors and exteriors including, but not limited to: Walls, ceilings and doors, Cornices, skirting boards and architraves, Driveways, garages and timber decking.
Safety First
As part of offering our clients a superior service, we ensure every member of our team is fully licensed and insured. With safety in the forefront of our minds, we carry out Job Safety Analysis (JSA) reports with each job we are given. We are aware of, and stick to, OH&S procedures to ensure a thorough job is completed. We want you to be confident in your choice to use ANI Painting and we go above and beyond to ensure your peace of mind and satisfaction. Our policy is to ensure high quality workmanship & total peace of mind for all clientele. With a professional team of over 20 years industry experience we can apply quality coatings to a range of surfaces and building structures meeting your requirements with:
Guarantee
Use of premium quality Dulux Products 100% Australian made & owned
Expert advice on Australian paint technology with full technical support
Code Compliant
Safety regulations & standards and OH&S
Worksafe, Public Liability & Personal Insurance
A 7 year coatings guarantee* protecting against peeling, cracking & blistering defects.
*Note: Depending on manufacturer, type of coating, number of applications applied and type of surface/substrate material to which it is applied the coating guarantee maybe subject to variation. The information below for commonly used coatings may serve as a general guide.
Solver – Duraguard 15yr Warranty
Wattyl – Solaguard 15yr Warranty
Dulux – Weather Shield 15 year warranty
Our painters are fully qualified & insured with workers compensation and $20 Million public liability insurance, so you don't have to worry about injury related law suits or damage to your property.
Our residential services include: new work, re-paints, wall papering, special effects, rag rolling, suede etc, 2Pac paint finishes, 2Pac clear finishes, roof restoration, exterior pressure washing, exterior house painting & staining, interior house painting, feature walls, texture coatings & new walls.
Our promise is to create a more beautiful, healthy home for you and your family. We will provide you with true value, professionalism, and quality of the highest order. We guarantee it! ANI Painting Contractors are a Queensland owned company that specialises in providing a range of painting and maintenance services, taking a project of any size from concept to completion on time and on budget. With a team of qualified and insured painters, all with years real trade experience, you'll get expert quality work in any aspect of the painting trade: commercial or residential. Plus all tradepersons are licensed to operate elevated work platforms and booms. Our attention to detail and pursuit of fine painting finishes are our trademark as are our fast turnarounds. ANI Painting are painting and decoration specialists, who pride themselves on our attentive service and project management - and strive to finish all projects on time every time, and on budget!
Competitive rates
Clear, concise written quotes, with no obligation
Fully Warranted works
Quality, licensed workmanship
Project completion on time, every time
Contact Us
If your require painters on the Gold Coast we hope that you choose us as your first preference. Take a look at our gallery and testimonials to see the kind of great results you can receive for your own property. If you would like to ask us any questions regarding our service or would like to make a booking, please contact our staff via phone or the contact form on our website.